Retail Building
Gift shops, department stores, hardware stores, pet shops and kennels – you name it – from reptiles to restaurants Cirrus Construction specializes in commercial construction for retail business of all types. We will meet with you to review your needs and
design-build
your new structure or renovate your old. Sealmaster in Madison, NC hired us to renovate their facility. The Loving Pet Inn in High Point, NC contracted us to build their kennel and guest house from the ground up.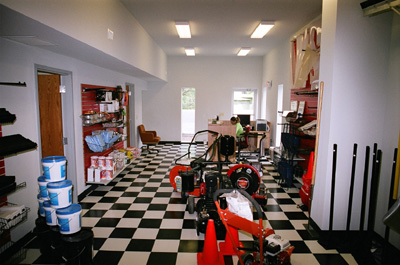 Who: Krebs Corporation – Sealmaster
Where: Madison, NC
When: March, 2006
What: Cirrus was hired to design and upfit a two-story office space inside an existing building.
Why: Client requested renovations to better utilize the space and accommodate their needs.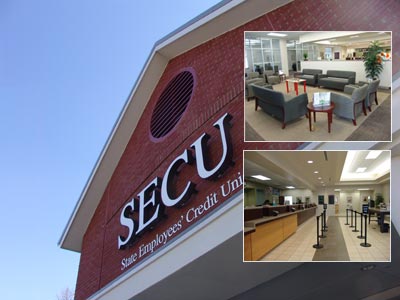 Who: State Employees Credit Union
Where: Oxford, NC
When: March, 2009
What: Cirrus Construction built a 6,600 square foot structure with sheet metal studs, conventional structural steel, brick veneer and metal roofing. A four-lane drive-through teller window was included in the construction.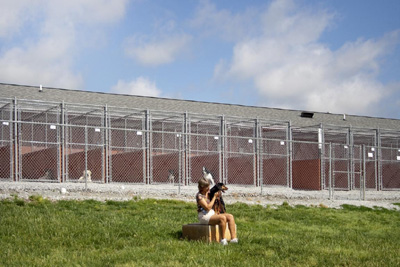 Who: Loving Pet Inn and Estates
Where: High Point, NC
When: Spring, 2006
What: Cirrus was hired to design-build a kennel with runs for 40 dogs. Construction also included building caretaker quarters and renovating the existing structure attached to the kennel to accommodate a cat room, extra space for small and older dogs and an office.
Why: Owners wanted to renovate an existing ranch style home and use the adjacent land to build a kennel and necessary corresponding facilities.

We trusted Cirrus Construction with our dream.
- Bill and Dara Lamberson

Who:
Reidsville Mini Storage
What:
Cirrus Construction enlarged the windows in the existing building, created an airlock and added a new roofline. New siding and trim were added to the front of the building.
When:
July, 2012
Where:
Reidsville, NC
Why:
Cirrus was asked to renovate an existing building which had originally been used by two separate businesses. The owner wanted to give it a complete facelift and a fresh, new look for its transformation into a storage facility.