Specialty Construction


Who:
Rockingham Community College
What:
Pottery Studio
When:
2011
Where:
Wentworth, NC
Why:
The college's industrial annex building had to be renovated for use as a new pottery studio.
---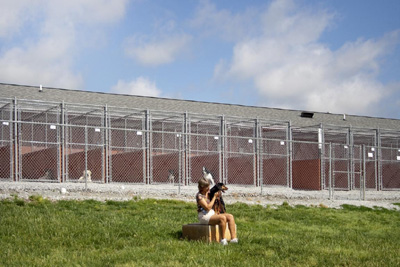 Who:
Loving Pet Inn and Estates
Where:
High Point, NC
When:
Spring, 2006
What:
Cirrus was hired to design-build a kennel with runs for 40 dogs. Construction also included building caretaker quarters and renovating the existing structure attached to the kennel to accommodate a cat room, extra space for small and older dogs and an office.
Why:
Owners wanted to renovate an existing ranch style home and use the adjacent land to build a kennel and necessary corresponding facilities.
We trusted Cirrus Construction with our dream.
- Bill and Dara Lamberson

---
Who:
Reidsville Mini Storage
What:
Cirrus Construction enlarged the windows in the existing building, created an airlock and added a new roofline. New siding and trim were added to the front of the building.
When:
July, 2012
Where:
Reidsville, NC
Why:
Cirrus was asked to renovate an existing building which had originally been used by two separate businesses. The owner wanted to give it a complete facelift and a fresh, new look for its transformation into a storage facility.