Home > Building Systems > Structural Systems
Structural Systems
With structural systems ranging from multi-story buildings to vast clearspan building designs, Butler provides steel structures that make the construction process fast and easy.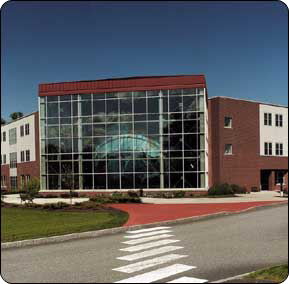 WIDESPAN™ Structural System
The Widespan™ structural system by Butler combines the practicality of a rigid frame with almost unlimited design flexibility.
LANDMARK™ 2000 Structural System
The Landmark™2000 structural system employs solid web primary frames, pre-punched truss purlins, and rod bracing in the roof and walls to form a very attractive and economical long bay system.
MULTI-STORY Structural System
The multi-story structural system is an extension of Butler's systems approach to building construction for two to eight stories.
Hardwall System
Even if your design calls for conventionally built walls (masonry, EIFS, precast, cast-in-place, or tilt-up concrete wall systems), you can still take advantage of Butler's precision-engineered, factory-built systems for a solution that offers the best of both worlds.