Green Building
Butler is Building Green.
The green movement encourages developers, architects, and builders to reduce the environmental impact and increase the energy efficiency of building projects. Building to these standards is known as "building green."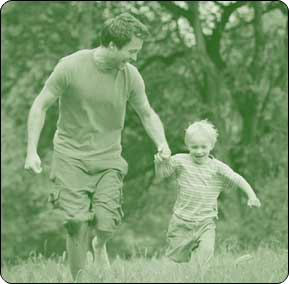 Building green involves implementing a loosely defined collection of land use strategies, building design, and construction strategies that are designed to protect the environment, reduce energy consumption, and promote occupant health.
Definition of Green Design
Design and construction practices that significantly reduce or eliminate the negative impact of buildings on the environment and occupants are called "green design." Often called "sustainable design," these practices cover seven categories.
The goal of green design is to encourage construction of high-performance buildings that improve our local and global communities.
U.S. Green Building Council

A coalition of leaders from across the building industry formed the U.S. Green Building Council. The Council's goal is to promote buildings that are environmentally responsible, profitable, and healthy places to work. For a wealth of information about the green building movement, visit the USGBC website at www.usgbc.org. Butler is an active member of the USGBC.
For more information on building green, visit these additional web sites:
Butler Products as Green Building Products.
The following points explain how Butler® products contribute to green building:
Products That Reduce Material Use--Through extensive testing and computer modeling, all Butler projects are optimized to minimize the amount of steel used to meet exact design specifications. This compares favorably to other steel or wood structures that use and often underutilize predefined shapes or sections. The lighter-weight structure also reduces the size of footings and foundations, reducing the concrete and steel used. Minimizing the steel and concrete used in a building conserves our natural resources and reduces costs.
Salvaged/Recycled Products--Steel used to make the building structural and covering components is made from recycled scrap generated both from consumer and industrial users. On a weighted average, recycled steel accounts for roughly half of the steel used in a typical building.
Reusable or Recyclable Materials--Butler® metal buildings can be disassembled, relocated and reused, making them adaptable to different end uses and extending their usable life. Steel from buildings can also be 100 percent recycled reducing the energy used to produce new steel products.
Life-cycle--Almost all Butler products carry a 25-year warranty on roof and wall panels and require minimal maintenance to last much longer. Steel is naturally termite and rodent resistant and requires no pesticides or treatment for protection. And properly protected primary and secondary framing members can last indefinitely.
Paint Finishes--Butler uses only structural finishes that meet or exceed current EPA regulations and also uses low-VOC paints, caulks, and adhesives. Metal building products do not release pollutants like certain wood products or built-up roof products.
Regional Shipping--Butler's six regional fabrication plants assure that production is close to most building sites, reducing transportation energy costs.
Energy Efficient--Butler offers a wide variety of insulation systems and an insulation thermal spacer block that significantly improves the in-place performance of the roof insulation. To assure performance, Butler conducted tests in lieu of using empirical formulas. We offer insulation systems that can achieve R-40 or more when required.
Heat-Island Effect--Butler uses cool metal roofs (cool roofs) to reduce the heat-island effect, minimizing the impact buildings have on the microclimate and human and wildlife habitat. Reducing the external temperature of buildings reduces smog formation, improving air quality.
If you have questions regarding building green with Cirrus, click here to contact us or call 336.627.7700.