Home > Building Systems > Wall Systems
Wall Systems
Complementing Butler® structures, our wall systems offer a practical and appealing way to finish any project. And with attention to design flexibility and functionality, our wall systems offer many options to meet a variety of needs.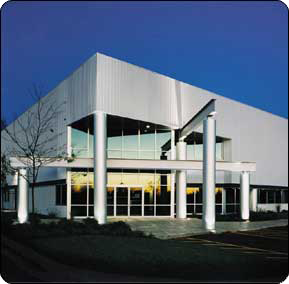 BUTLERIB® II Wall System
The Butlerib® II wall or fascia system is the fundamental wall system for any Butler® building.
STYLWALL® II Flat Wall or Fascia System
StylWall®is a factory-insulated flat wall system with concealed fasteners for new and retrofit applications.
STYLWALL® II Fluted Wall or Fascia System
The StylWall® II fluted wall system features an attractive broad-ribbed design and embossed-stucco pattern that produces interesting shadows and a consistent texture to the exterior of any building.
SHADOWALL™ Wall System
The Shadowall™ wall system combines an architecturally pleasing appearance with exceptional energy efficiency.
TEXTUREWALL™ Wall System
The TextureWall™ wall system is a factory-insulated metal wall system with a durable stucco-like appearance.
BUTLER THERMAWALL™ Fluted, Fineline, and Flat-Wall Systems
Butler Thermawall™ is a factory-insulated wall system with concealed fasteners.